Listed below is The Fulcrum Group's monthly newsletter archive. Feel free to browse our archive. Most recent…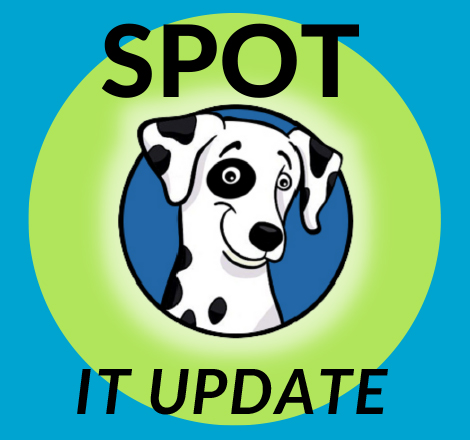 Three Cybersecurity Threats Your Team Must Know About | Section 179 Reminder | Battery Saving Features Coming To Windows 11 | Fulcrum Event: Cybersecurity for CEOs | 5 Habits Smart Remote Workers Should Have...and more!
Collaboration Tools, Are They A Security Risk? | Chrome & Risky Extensions | October's Noteable Fulcrum Links | Faster backup for SharePoint, OneDrive & Exchange | Is AI Really For You? ...and more!
Planning Digital Transformation? Don't Forget Your People | Introducing People vew in OneDrive | Are You Paying for Productivity Apps You're Not Using | Outlook for Windows to Replace Mail & Calendar Apps | Was Your Business A Phishing Target? ...and more!
Is Your Team Suffering From Cybersecurity Fatigue? | The Fulcrum Group Premiers Its New Website! | We're Saying Goodbye to Cortana (sort of)... | Enhanced Search Experience for Mac | Meetings Are Making Your People Less Productive | ...and more!
Boost Your Team's Engagement With Better Tech | Tech Update: Data Breach Transparency | Bye Bye Teams Backgrounds (sort of) | Fake Software Ads Used To Distribute Malware | ...and more!
Thinking of Moving Offices or Going 100% Remote? | Tech Update: Are You Asking ChatGPT the Wrong Questions? | Printing Gets a Security Boost | Is Your Business Missing a Cyber Resiliency Plan? | ...and more!
4 Day Work Week Doesn't Mean 4 Day Security | Tech Update: Unused Software Licenses | New Options Coming To Outlook: Work Hours & Location | Phone Security | ...and more!
Smartphones Preferred Device for Mobile Work | Tech Update: Ad Malware | Major Teams Rebuild | What's All The Fuss About Chat GPT | ...and more!
Make Your Chrome Browser Work Harder For You | Tech Update: APP Fraud | Fulcrum Group Cybersecurity Lunch & Learn for Local Government Agencies | Automate Tasks in Excel | What Do Your People Think? | And more!
Don't Waste Money on the Wrong Tech! | Adobe Report: Two Thirds of CIOs Plan To Digitize and Automate The Workplace | Massive Teams Meetings About To Get Easier | Still Using The Same Old Password?...And more!
IT Hacks to Help Cut Your Energy Bill | Google Chrome Security Check | Outlook Mobile Notifications | Does It Really Matter What Browser You Use? ...And more!