The Fulcrum Group & Eleviant present Leadership Strategies for the Next Recession

We hope you didn't miss our latest Lunch & Learn Event, Leadership Strategies for the Next Recession, geared for those who want to walk away with some great strategies for coming out on top even as we prepare for the next recession!
Last week, our experts at Fulcrum and Eleviant shared some key takeaways on this topic including:
The Recession is coming so be prepared for it
Educate yourself on Digital Transformation and get started with easy projects like cloud migrations and enable work from anywhere
Use the Connected Workplace to increase collaboration with your team, whether they are in the office or working from home.
Don't forget about Cybersecurity.  Make cybersecurity the foundation of your Cloud, Work from Home, and Digital Transformation strategies.
Also, every business has mundane, repetitive, manual data entry activity that can inhibit growth and productivity.  Eleviant's Robotic Process Automation (RPA) save time and money on high-volume, repetitive processes and lets you put a digital assistant to work performing tasks like:
Invoicing
Payroll
Account reconciliation
Onboarding new workers and customers
Even though these duties are simple, neglecting to do them can affect the business's efficiency.
Congrats to our Staycation Winner, Tim Proctor of Mart Inc.  Tim will be enjoying some "retro fun" at Texican Court!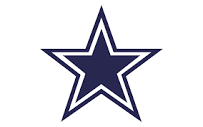 Don't forget, anyone scheduling a consultation with us will be included in a drawing for the upcoming Dallas Cowboys vs Houston Texans game on December 11th!
For more presentation info, access Fulcrum Group's full presentation here, and Eleviant's presention here.
Check out the Bios on our experts and enjoy some moments from our event!
Promo video...
---