What's New in Microsoft 365 Virtual Lunch & Learn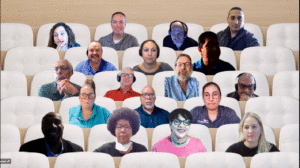 We had a great turn-out for our What's New in Microsoft 365 virtual lunch & learn yesterday, hope you were able to join us. If not, here's a quick summary:
Fulcrum and Microsoft teamed up to discuss how businesses can take advantage of all the new (and existing) Microsoft 365 features and apps while still protecting themselves against expanding cybersecurity risk.  We enjoyed a Doordash lunch together, some good discussion and fun giveaways - congrats to our $50 Amazon gift card winner, Rodney Mumaw!
Below are the video presentations and associated PDFs:

What's New in Microsoft 365 Presentation

How To Protect Your Organization Against the Latest Threats Presentation
PDFs:
Fulcrum What's New in Microsoft 365 Presentation - Q4 2022
Fulcrum Protect Against Latest 365 Threats Presentation - Q4 2022
The Fulcrum Group & Eleviant present Leadership Strategies for the Next Recession

We hope you didn't miss our latest Lunch & Learn Event, Leadership Strategies for the Next Recession, geared for those who want to walk away with some great strategies for coming out on top even as we prepare for the next recession!
Last week, our experts at Fulcrum and Eleviant shared some key takeaways on this topic including:
The Recession is coming so be prepared for it
Educate yourself on Digital Transformation and get started with easy projects like cloud migrations and enable work from anywhere
Use the Connected Workplace to increase collaboration with your team, whether they are in the office or working from home.
Don't forget about Cybersecurity.  Make cybersecurity the foundation of your Cloud, Work from Home, and Digital Transformation strategies.
Also, every business has mundane, repetitive, manual data entry activity that can inhibit growth and productivity.  Eleviant's Robotic Process Automation (RPA) save time and money on high-volume, repetitive processes and lets you put a digital assistant to work performing tasks like:
Invoicing
Payroll
Account reconciliation
Onboarding new workers and customers
Even though these duties are simple, neglecting to do them can affect the business's efficiency.
Congrats to our Staycation Winner, Tim Proctor of Mart Inc.  Tim will be enjoying some "retro fun" at Texican Court!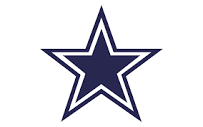 Don't forget, anyone scheduling a consultation with us will be included in a drawing for the upcoming Dallas Cowboys vs Houston Texans game on December 11th!
For more presentation info, access Fulcrum Group's full presentation here, and Eleviant's presention here.
Check out the Bios on our experts and enjoy some moments from our event!
Promo video...
TAWWA Customer service workshop
Fulcrum Group presents End User Cybersecurity Best Practices
We had a great time presenting at the October 20th TAWWA Customer Service Workshop.  The audience had a lot of great questions.
You can access our full presentation here.
Fulcrum Group Q2 2022 Lunch & Learn
Top 5 Cybersecurity Concerns for City Managers
We hope you didn't miss our latest Lunch & Learn geared just for local government agencies! With our panel of experts, IT Managers and City Managers, we discussed what's exactly at risk, top concerns and recommended best practices to address those risks.
You can access our full presentation here, and a recap of the presentation here - and watch the video of the event on Fulcrum Group's Youtube channel.
Bios on our cybersecurity panelists can be accessed here.
May 19, 2022 DIR Connect Technology Expo

Time: 8:00 AM - 4:30 PM
Place: Palmer Event Center in Austin, Texas
DIR Connect brings Department of Information Resources (DIR) contracted technology vendors together with IT and purchasing staff from state agencies, local and county government, hospitals, emergency response entities, K-12 and higher education to raise awareness about our Cooperative Contracts (Co-op) program and Shared Technology Services (STS) program.
The DIR Co-op Contracts is a streamlined cooperative purchasing program for state and local government, public education, and other public entities within and outside the state of Texas. The STS program enables organizations access to managed IT as a shared service, allowing Customers to focus resources on supporting their mission and business functions rather than directly managing IT services.  The event includes a wide range of educational breakout sessions as well as time to network in the exhibit hall.
See event website for more information.
Fulcrum Group Q1 2022 Lunch & Learn
Microsoft 365 Price Increase – What to Know
We hope you were able to join us Tuesday at our Q1 Lunch & Learn, where we unpacked the upcoming Microsoft 365 Price Increases.  Congrats to Teresa Rich of MMC Group, for taking home the Amazon gift card!
Presentations from the luncheon are here:
Video of the meeting in its entirety can be found here on our YouTube channel.
Lunch & Learn Summary
February 15th from 11 a.m. to 1 p.m.
"Microsoft to Increase Prices for Microsoft 365 in 2022"…
Maybe you've seen it in the headlines lately, or maybe this is the first time you've heard about it.  While no one is excited about a price increase, Microsoft has been adding new features and functionality over the past 10 years, so an increase is due.
Join Fulcrum and Microsoft on Tuesday, February 15th, 2022 to learn how your business can prepare for the upcoming Microsoft 365 price increase.  We'll also cover some of the new features of Microsoft 365 that you might not know about.   And an opportunity to win a $100 Amazon Gift Card!
Cybersecurity for CEOs Virtual Lunch & Learn
Tuesday, September 28th from 11:00 a.m. to 1:30 p.m.