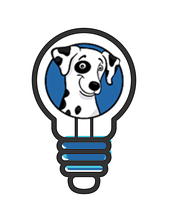 The City of Augusta, Georgia is a beautiful city, home to the most famous golf tournament in the world, The Masters, and is now the latest victim of a ransomware cyber-attack that was discovered on May 21st.
BlackByte group has claimed responsibility for a ransomware attack on the city and has posted 10GB of sample data for free and claimed they have a lot more data available.
"We have lots of sensitive data. Many people would like to see that as well as the media. You were given time to connect us but it seems like you are sleepy," the screenshot shared by security researcher Brett Callow, who is also a threat analyst at Emsisoft.
When the sample 10GB data was analyzed, it was found that it contained payroll information, contact details, personally identifiable information (PII), physical addresses, contacts, city budget allocation data, etc., according to BleepingComputer. The origin and authenticity of the leaked data could not be verified.
The demanded ransom for deleting the stolen information is $400,000. BlackByte ransomware gang also offers to resell the data to interested third parties for $300,000.
Lessons Learned
Any organization can be a victim – small, large, government, non-profit, commercial business
Restoring from backup won't necessarily protect you against having to pay a ransom, as cybercriminals are using Double and Triple Extortion techniques to get you to pay up
Having a good Incident Response Plan that includes well-thought-out communication is a must
Want to learn more about how to protect your organization from Cyber Threats? Reach out to schedule a complimentary Cybersecurity Discovery call.