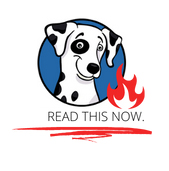 Fort Worth, TX - June 1, 2022
Bosses in the DFW area are being asked if they could give their staff freedom to genuinely work anywhere, any time – including in another country. It's after AirBnB's boss set five remote work rules that apply to all its staff. They now have huge freedom to choose exactly where they work.
"These rules are simple and very attractive for their staff. But I'm not sure how easy it would be for businesses in Dallas/Fort Worth to be as flexible," said local technology expert David Johnson, of The Fulcrum Group.
AirBnb, the company which lets people rent out their homes to tourists, has fully committed to a "live anywhere, work anywhere" philosophy. It means staff can work in any location in their home country, and even work abroad for up to 90 days.
Its five remote work rules are:
You can work from home or the office
You can move anywhere in the country you work in, and your compensation won't change
You have the flexibility to travel and work around the world
We'll meet up regularly for gatherings
We'll continue to work in a highly coordinated way
"You can see why AirBnB would do this," says David Johnson. "They've realized location flexibility is very important to staff these days. This helps them attract the best staff, retain them, and encourage them to have a great quality of life. Today it might be difficult for Dallas/Fort Worth businesses to adopt such a policy. For example, as a busy IT support company, we need our staff in the office some of the time."
He adds, "But in the future I think this is flexibility all companies must work toward. The pandemic created something that's going to become more and more important to staff in the years ahead."
The Fulcrum Group can be reached at 817.337.0300 and is celebrating its 20th year in business, specializing in supporting organizations located throughout the Dallas/Fort Worth area.