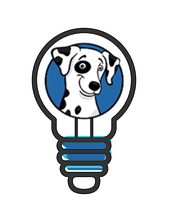 As a business owner, the last thing you're worrying about is your Endpoint Protection (EPP) software.
But the bottom line is that cybercriminals have upped their game. They are more sophisticated, more advanced in the technology tools they use to attack you, and they are more determined to steal your hard-earned cash.
What is Antivirus Software?
For many years, Antivirus software was the gold standard for protecting computers and servers against malware, viruses, trojans, and other malicious code. Typically, Antivirus software monitors files that you access on the local computer, files that you receive via email, and files that you download from the Internet.
The primary detection method for Antivirus software is "signatures". This is code written by the Antivirus Software developer based on malware threats the developers sees in its labs or reported by its customers. If a new malware threat is seen often enough, a "signature" is developed and pushed out to all of the installed Antivirus Software agents installed by its customers, through a regular push update. Antivirus Software "signatures" generally do not protect against Zero Day Threats (threats that are just being seen for the first time). Antivirus Software may also use behavior-based detection and Heuristics to detect some Zero Day Threats.
The bottom line is that traditional Antivirus Software is no longer sufficient to protect your computers and servers. In fact, most Cyber Insurance carriers require you to use an EDR software to obtain coverage.
What is Endpoint Detection & Response (EDR) Software?
EDR Software combines traditional Antivirus technology with modern Endpoint Protection to provide advanced protection against the latest malware threats. The use of Artificial Intelligence and Machine Learning means that EDR Software can block Zero Day threats. Automated isolation and rollback protection can block or even reverse ransomware infections. Other features such as Threat triage, Device Control, and Firewall Control provide even more protection and reduce the likelihood of a malware or ransomware infection.
This means that EDR Software can provide your business with the best protection available against the most impactful threat out there – ransomware. And it can ensure that you can obtain and maintain Cyber Insurance coverage.
Want to learn more about which EDR Software is the best for your business? Book a complimentary 30 Minute Cybersecurity Discovery Call with us now.