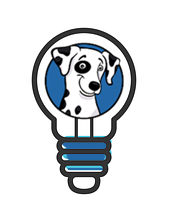 Let's face it. Most employees groan and roll their eyes when it comes time to take their annual End User Cybersecurity Awareness Training. The training itself is boring, and the employees just don't see how this is really going to help. They start up the training video, go grab a cup of coffee, chat with a cubicle neighbor, and when the training video is finished, they take the test and (just barely) pass.
This is bad for your employees, but it's really bad for you as a business owner. According to the 2022 Verizon Data Breach Investigations Report, 82% of breaches involve the human element (your employees).
Here at The Fulcrum Group, we help our clients "gamify" their End User Cybersecurity Awareness Training program. We do this by:
Increasing the Annual training quality – High quality production, some humor thrown in, and fast-moving content means that you users pay attention and learn more.
Employee Secure Score – The Employee Secure Score (ESS) combines a multitude of metrics to transform end-user education into an analytical engine. ESS highlights the importance of dark web monitoring, simulated phishing, and vital education, to help your client's security awareness.
ESS Scoreboard – The visually engaging portal encourages employees to compete with an interactive leaderboard. Suggested steps to improve their ESS gives employees tips and reminders on how to keep their score on the rise. And what employee doesn't like a good ol' fashioned competition?
Weekly Micro-Training – Giving your team the opportunity to improve their ESS every week by completing the Weekly Micro-Training keeps your employees up to date on the latest cybersecurity threats and scams.
Simulated Phishing Tests – Sending regular simulated phishing emails to your users tests their ability to detect and ignore phishing attacks. If they click on a simulated phishing email, they can be redirected to additional training to earn back ESS points lost by clicking on the simulated phishing email.
Dark Web Monitoring – We monitor the Dark Web, searching for your employee's credentials that might have been compromised. Notifying them of the compromised credentials so they can stop using them and giving them the chance to earn back ESS points lost by having their credentials compromised on the Dark Web.
If you are interested in learning how Fulcrum Group can help you put together a "gamified" End User Cybersecurity Awareness training program, schedule a complimentary meeting to discuss.