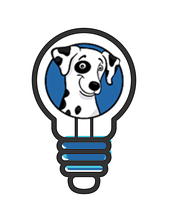 The term "Managed Services" is bandied about in the IT services world quite a bit. It can mean a lot of different things. Managed Services Provider (MSP), also referred to as a Managed IT Provider, is another term that is common. The basic premise of an MSP is that they become your IT department, taking care of all your day-to-day IT needs, while helping you with everything from end user support to big picture planning and budgeting. MSPs can range from 1 man IT providers (not really an MSP) to big regional or national MSPs, with varying levels of experience and maturity.
While MSPs might be good at taking care of your day-to-day IT needs, they may be less prepared to take care of your cybersecurity and compliance requirements. In addition, most MSP contracts include some basic cybersecurity protections, but may lack the right cybersecurity protections for your organization. Be wary of any MSP that tells you're not at risk, or "we've got you covered". The bottom line is that no MSP (or internal IT person or team) can guarantee that you won't be hit by a cyber-attack. And in the event of a cyber-attack, your MSP isn't prepared to help you recover; that responsibility will belong to your Cyber Insurance carrier and the resources that they provide to help you respond to a cyber-attack. That's why it's critical that you have an Incident Response Plan that provides you with step by step instructions on how to respond to a cyber attack and who to reach out to for assistance.
What is an MSSP?
A Managed Security Services Provider (MSSP) is a Managed IT Services firm that provides Managed Cybersecurity services to protect your organization against the latest threats and also help you maintain compliance. The MSSP's offering is typically a bundle of cloud services and cybersecurity expertise that provides a more proactive and holistic approach to protecting your IT environment and data assets. The typical MSSP bills for its services on a monthly basis, and the pricing is usually tied to the number of users in your organization.
MSSP services can be provided by your existing MSP (if they have expanded and added MSSP services) or can be provided by a dedicated MSSP that overlays their services over the top of your current MSP or internal IT team. Many of the same reasons you would partner with an MSP for your day-to-day IT support needs apply to why you would partner with an MSSP – access to a team of cybersecurity experts, fixed pricing that is easy to budget for, the ability to scale with your organization, all at a cost that is lower than hiring your own cybersecurity experts.
Here are some of the common solutions offered by MSSPs.
Multi-Factor Authentication – Internal IT teams and many MSPs struggle with deploying and managing MFA across all of your systems and users.
Single Sign-On – Single Sign-On can reduce MFA and Password fatigue, making your users (and your organization) more secure.
End User Security Awareness Training – Your end users are still your weakest link. Making sure they receive annual cybersecurity awareness training and regular micro trainings during the course of year can reduce the likelihood of a successful cyber-attack.
Simulated Phishing Tests – Simulated Phishing tests combined with End User Security Awareness training is awesome way to reduce your cyber risk.
SaaS Application Discovery – Most organizations have no clue what cloud and SaaS applications that their users are using. This Shadow IT can introduce a lot of risk and also incur extra software licensing costs.
Business Password Manager – A centrally managed Password Manager can help your users stay more secure by using strong, randomly generated passwords while also making them more efficient by entering their passwords for them.
Microsoft 365 Cybersecurity Monitoring & Alerting – For many organizations, Microsoft 365 is their most important IT system. Yet, most organizations have no idea how secure their Microsoft 365 environment is, or if there are any active, on-going cyber-attacks.
Compliance – Whole disk encryption for laptops, Email Encryption, and Compliant Email Archiving are just a few of the cybersecurity protections that are required by compliance frameworks such as HIPAA and CJIS.
Managed End Point Protection – The days of traditional antivirus solutions being an effective protection are over. Modern times call for next generation end point protection such Endpoint Detection & Response.
SOC as a Service/Managed Detection & Response – SMBs and small to medium organizations can't afford their own cybersecurity staff and cybersecurity monitoring tools, so using SOC and MDR vendors to provide cybersecurity monitoring is a smart move.
These are just a few of the MSSP services that the typical MSSP provides. Want to learn more about Fulcrum Group's SPOT Shield Managed Cybersecurity Services? Just reach out for a complimentary Cybersecurity Discovery meeting.