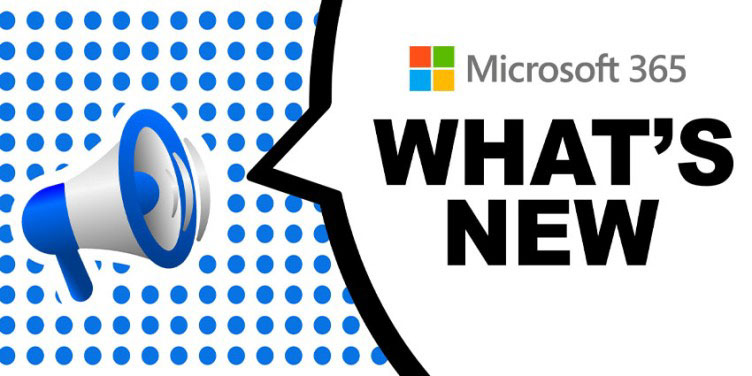 Introducing Microsoft 365 Copilot
Microsoft introduced Microsoft 365 Copilot on March 16th, 2023, its latest push to embed AI into its suite of productivity apps. It may feel like Microsoft is rushing to get AI into its various apps and systems, but they must try to keep up with Google's AI push. While being released to around twenty beta users, no actual date has been announced for availability to the public.
"Today marks the next major step in the evolution of how we interact with computing, which will fundamentally change the way we work and unlock a new wave of productivity growth," Microsoft CEO Satya Nadella said in a statement. "With our new copilot for work, we're giving people more agency and making technology more accessible through the most universal interface — natural language."
Here are some of the ways Microsoft 365 Copilot will change how we use Office apps and services in the future.
Outlook
Copilot will help you separate essential information from noise by triaging your inbox. And on mobile, it can summarize long email threads, draft replies, integrate data from other sources like Excel. And it can make your email replies more concise, add more context, or change the writing style. In other words, it makes you more efficient and a better communicator.
Teams
If you are unable to attend a meeting, you can let Copilot follow it and produce a summary of what you missed. The recap will arrive as a notification in Teams and include content shared during the meeting, summarize notes, and provide a list of any action items that were assigned to you and others.
When the information provided by the summary isn't enough, you can use Copilot and natural language to ask for more details or why certain decisions were made. And if you want to understand more, Copilot can surface what other solutions were considered. Much like in Bing Prometheus, Copilot will provide citations from the meeting transcript to back up its conclusions.
PowerPoint
Copilot lets you generate a slide deck from just words and using natural language. You can provide as much context as required and documents that contain relevant information. You can hone the results manually or ask Copilot to do it.
Imagine you have a slide that just has words. You can ask Copilot to make it more visual. Or you could ask Copilot to animate a slide and even add speaker notes.
Power Automate for everyone
Microsoft also demonstrated how more people will be able to use tools like Power Automate with the help of natural language. Power Automate is a no-code solution for developing apps. But it's not always easy to build more than simple workflows without experience.
Copilot will help Power Automate become an app that you use every day, just like Word and PowerPoint.
Copilot and Microsoft Loop
Loop is still in private preview at the time of writing, but it hasn't been left out. Copilot also works with Loop components to help you organize and generate content.
Copilot for the enterprise
Microsoft emphasized during the event that Copilot is grounded in your organization's data and that it works securely while respecting compliance rules and privacy. So, you don't need to worry about Copilot surfacing confidential information when it is used to query data across your Microsoft 365 tenant.
The content Copilot generates is intended to be used as a draft to get you started. Microsoft admitted that sometimes Copilot gets it wrong and that engineers are working with customers to improve the results over time.
Microsoft 365 Copilot availability
There was no exact date given as to when Copilot would be made available. But Microsoft has said that Copilot will be released in Microsoft 365 apps during the months ahead. Starting with Word, Excel, PowerPoint, Outlook, Teams, Viva, Power Platform, and more.
Earlier in March, Microsoft announced Dynamics 365 Copilot, which it claims is the world's first A.I. Copilot in Customer Relationship Management (CRM) and Enterprise Resource Planning (ERP) software.
Is Copilot the answer to managing information overload and faster content generation?
Google managed to one up Microsoft this week with an event on Tuesday where it announced similar A.I. integrations in Google Workspace. But Google still doesn't have a product to show. Although, a preview was promised by the end of the month.
The Microsoft demos we saw were mind blowing. But the proof is in the pudding. It remains to be seen whether comparable results can be reproduced with real-world data and scenarios. And what the additional cost, if any, will be for Copilot.
Having seen what Microsoft has achieved with Bing Prometheus, its AI powered search feature that uses technology from OpenAI, including ChatGPT, we're confident that we will eventually be able to experience what was shown on March 16th. But like Prometheus, it's early days and we expect Copilot to be far from perfect out of the gate.