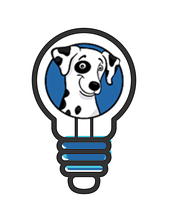 Microsoft SharePoint Online is a web-based collaborative platform that is included in the Microsoft 365 suite of cloud services. While SharePoint Online is an awesome solution for intranets and cloud-based file sharing, it does have its limitations.  Keep reading to learn about those limitations and how to overcome or work around them.

SharePoint Limitations
OneDrive sync – file path too long error
How to overcome this issue:
Different apps and Office versions have different limits, and the combination of limitations may be unique to your setup.
The entire decoded file path, including the file name, can't contain more than 400 characters for OneDrive, OneDrive for work or school and SharePoint in Microsoft 365. The limit applies to the combination of the folder path and file name after decoding. Here's quick guide entire decoded file path error
Items in your Document Library
You can save millions of documents, folders, and files in a Microsoft 365 List or Library. When a SharePoint Document Library shows over 5000 items, you might encounter a threshold error. Do not misunderstand this limitation as you can only save 5000 items in any of your document libraries. It just means you can only view 5000 items at a time. Earlier it was difficult to add more than 5000 items but now things changed, thanks to the modern experience, auto-indexing, and other timely SharePoint improvements. Performance issues, problems with performing certain actions related to files, and slow library are some of the main issues that will be experienced due to this reason. Due to this, knowing SharePoint Online file size limits is important.
How to overcome this issue:
It is better to limit the number of files/folders added to a particular library to 20 to 30,000 files.
Ensure that you have set up multiple document libraries so that you can balance the number of files stored in each library precisely.
URL Limit in SharePoint
The URL limit in SharePoint occurs mainly when users attempt to migrate. This happens especially when people are creating folders, subfolders, etc. in a document library. This will make the URL path of the content lengthier. 400 Character is the URL limit allowed for SharePoint. You will end up with an error message in this case.
How to overcome this issue:
The easiest way to avoid this limitation error is to make Document library names short. It will be better if you can avoid many layers of folders in a document library. This is also the best practice when it comes to managing document libraries efficiently. You can even change the length of the files and folders to ensure that the URL is under the allowed limit.
People Editing a Document Simultaneously
In SharePoint, 99 people can open a document at the same time. However, if more than 10 people are editing the document together, there are more chances for conflicts and thus poor experience gradually.
How to overcome these SharePoint Restrictions:
To keep the experience best and for better usability, you shall keep this number in mind and plan permissions and access to certain files intelligently.
Path Limit in Windows
Another major limitation you will see is regarding the 256-character path limit set by Windows. This limitation becomes a problem when users synchronize their document libraries with OneDrive on PC's and try to change something within the libraries.
How to overcome this issue:
The best way to avoid this error is to avoid syncing libraries. You can also make things favorable by flattening the folder hierarchy in libraries. Using SharePoint Metadata is also a good idea.
The Default SharePoint Recycle Bin Threshold
Do you know that your SharePoint recycle bin can only keep deleted items for up to 93 days? It is not a limitation, but a threshold set by SharePoint by default. Usually, you can restore all items accidentally deleted in SharePoint from the recycle bin but if it is over 93 days since you have originally deleted the file, then it will be gone.
How to overcome this issue:
The best way to avoid any unfortunate situation related to this threshold is to let your team know about this and train them to plan and perform tasks accordingly. It is also a good idea to backup data, and you may even consider a third-party application for that backup process. Considering a well-thought retention policy is also a good idea.
Subsites Limit
You can create up to 2,000 subsites per site.
How to overcome these SharePoint Restrictions:
Microsoft is recommending its users to create sites and organize them under hub sites. This is suggested as the most productive and efficient way. Even if you are using subsites, make sure the number is limited on each site.
OneDrive Sync Boundary
OneDrive sync comes with a limit when it comes to the number of files users can sync. 300,000 files/documents are the limit set for the end-users. Even though this is more of a guideline than a limit, after this point users will encounter problems in syncing documents. As users usually tend to sync thousands of documents across devices, this will pop-up consistently if not handled carefully.
How to overcome this issue:
Microsoft understands its products and services better than anyone, so going with their guidelines regarding the restrictions is the best way to make the most of each product. Make all users aware of this limit and train them to adhere to these guidelines. Unauthorize syncing in some of the bigger libraries and try to keep the number of files in all synced libraries to 300,000.
Knowing these SharePoint Online software boundaries and limits help you to get the best out of the platform consistently. It will let you avoid running into errors by violating some of these SharePoint Online limits.