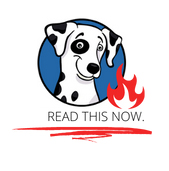 Fort Worth, TX - April 27, 2022
Three huge but common password disasters are being committed every day by staff in Fort Worth
And now a local IT security expert is warning bosses to check for them… then take urgent action to protect their businesses.
"We see these disasters happening all the time. People don't realize how dangerous they are," said David Johnson, VP of The Fulcrum Group.
Recently a major credit bureau was hacked in South Africa because its server's password was the word 'password'. And data was also stolen from graphics card maker NVIDIA. One of most common passwords used by its employees was… 'nvidia'.
These big business disasters are easy to laugh at. But I see disasters like these being made by staff working for small businesses in Fort Worth every day.
David's top three password disasters include:
Using easy to guess passwords such as 'password', 'qwerty' or '123456'. These can be cracked in seconds by automated cyber-crime software
Using the same password across multiple applications
Writing down passwords, or sharing them with others
David added: "Cybercriminals are targeting all Fort Worth businesses all the time, using automated software to find weaknesses and exploit them. Making any these password disasters is the data security equivalent of leaving the key in your house's front door, next to a giant sign saying, Come on in, valuables upstairs."
David recommends all local businesses use a password manager. This is software that generates long random unique passwords – and then remembers them, so humans don't have to.
Making the password random reduces the likelihood of a successful brute force attack. This is where the password is guessed by software just by trying lots of common combinations.
Replacing a six character password with a 12 character one makes it 62 trillion times harder to crack.
The Fulcrum Group can be reached at 817.337.0300 and has just celebrated its 20th year in business, specializing in supporting organizations located throughout the Dallas/Fort Worth area.