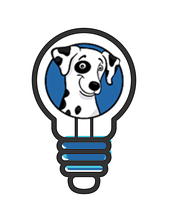 There's a lot to digest and understand about cybersecurity, especially for business owners. Not only do you have to understand the terminology and threats out there, but even more importantly, you have to understand the risks to your business.
The 2022 Cybersecurity Almanac: 100 Facts, Figures, Predictions And Statistics report from Cybersecurity Ventures has a plethora of information that will make any business owner cringe when thinking about the sheer amount of risk to their business. Below are some of the highlights.
Cybercrime was a $6 trillion industry in 2021. This is equivalent to the 3rd largest economy in the world – right after the U.S. and China.
Cybercrime is expect to reach $10.5 trillion annually by 2025, up from $3 trillion in 2015.
Organized cybercrime entities are joining forces, and their likelihood of detection and prosecution is estimated to be as low as 0.05 percent in the U.S., according to the World Economic Forum's 2020 Global Risk Report.
CNA Financial, one of the largest insurance companies in the U.S., reportedly paid hackers $40 million, the largest ransom ever, after a ransomware attack blocked access to the company's network and stole its data, according to a report from Bloomberg.
Cryptocrime, or crimes having to do with cryptocurrencies, are predicted to cost the world $30 billion in 2025, up from an estimated $17.5 billion in 2021, according to Cybersecurity Ventures.
The attack on governmental organizations and businesses using the SolarWinds software is the largest and "most sophisticated" (cyber) attack ever, the president of U.S. software giant Microsoft said.
Cybersecurity Ventures predicts the cyberinsurance market will grow from approximately $8.5 billion in 2021 to $14.8 billion in 2025, and exceed $34 billion by 2031, based on a CAGR (compound annual growth rate) of 15 percent over an 11-year period (2020 to 2031) calculated.
We hope that you get a chance to review the whole report and get a better understanding of the cybersecurity threats that are out there.